RE: Valiant's Admin Application [EU]
No DM in this world will save you from this, you are simply not trust-able.
One one hand you deny ever playing on that server and on the other one you say you only had that cheat installed to trickshot and on a bind. And instead of trying to correct your wrong doing and coming clear you start to lie even more. Because that cheat can't be loaded by an bind, it has to be injected, moreover it can't even be injected by most injectors as it requires some special injector.
And all that after your application.
Your DM to me, that you have deleted by now, saying you never played on an NBS server.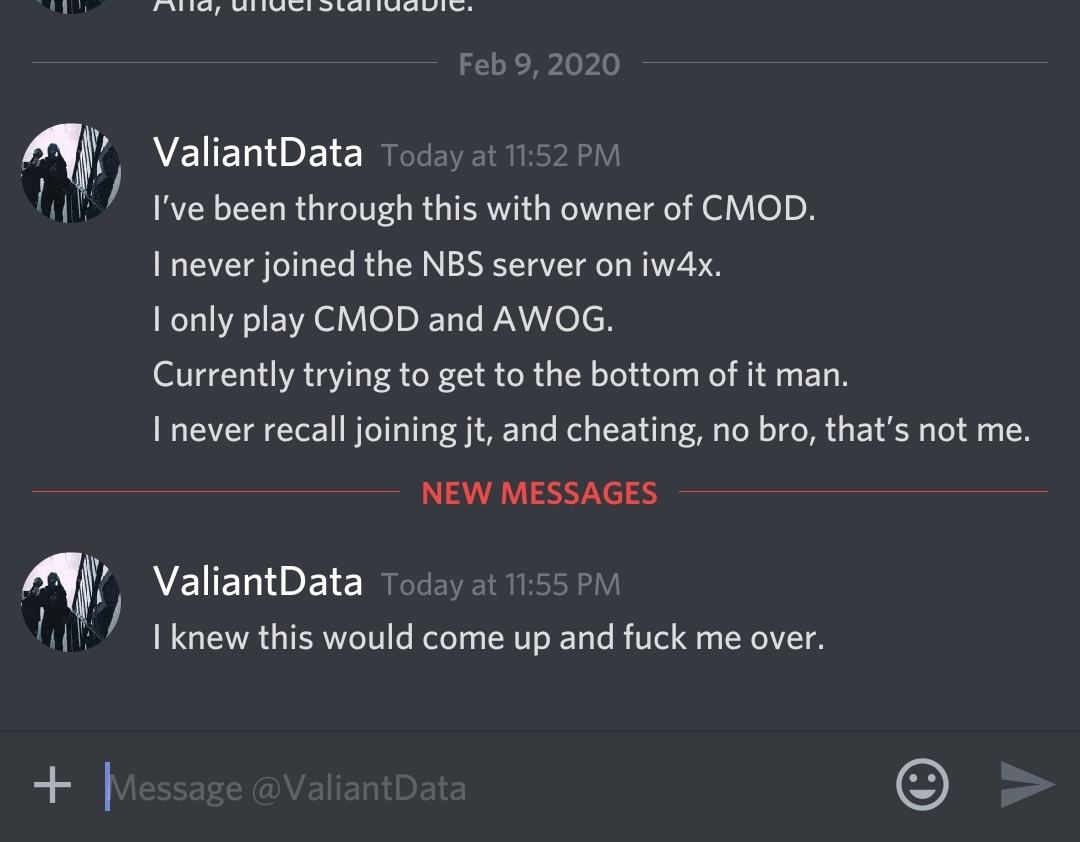 Your DM claiming it was a bind.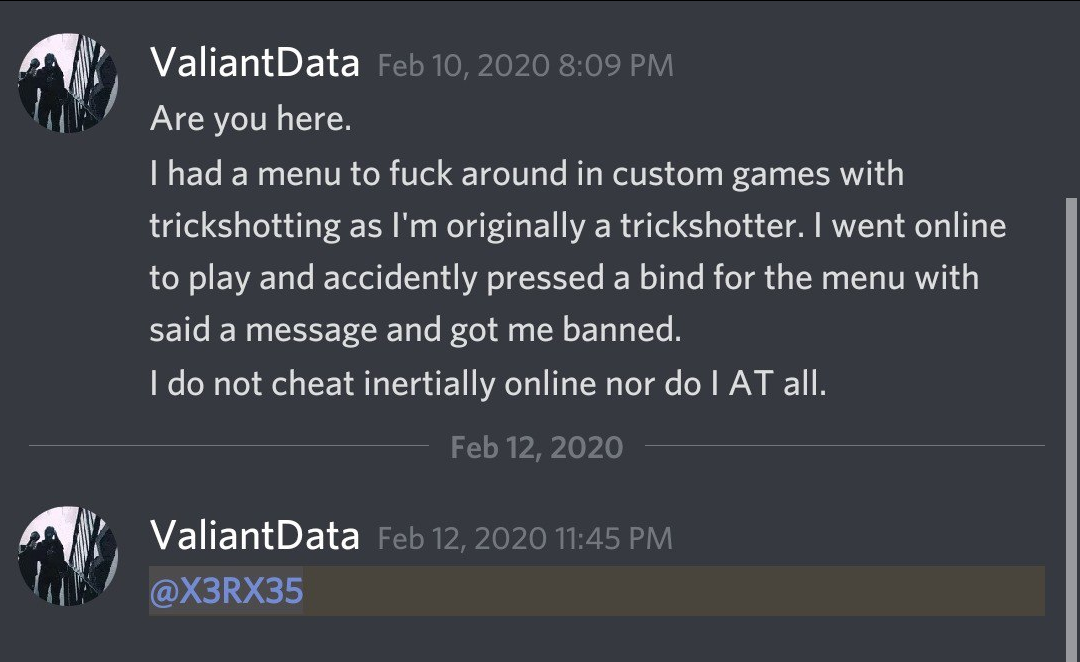 You denying to |Y| that you have ever played on a NBS server.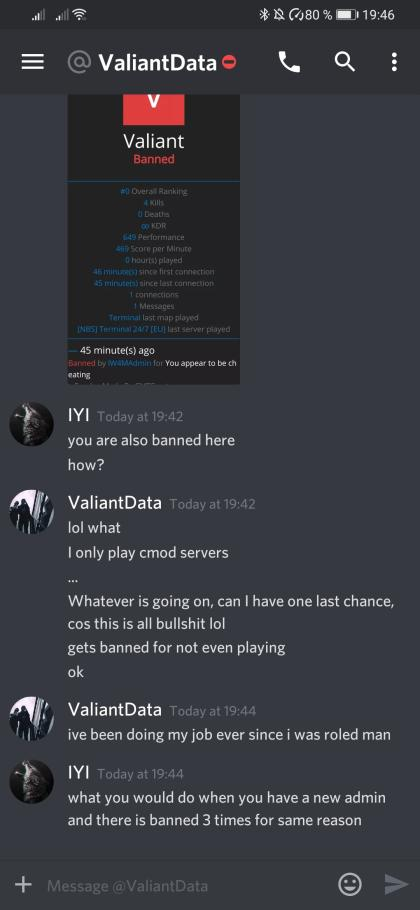 Your Profile on NBS's IW4m Admin instance.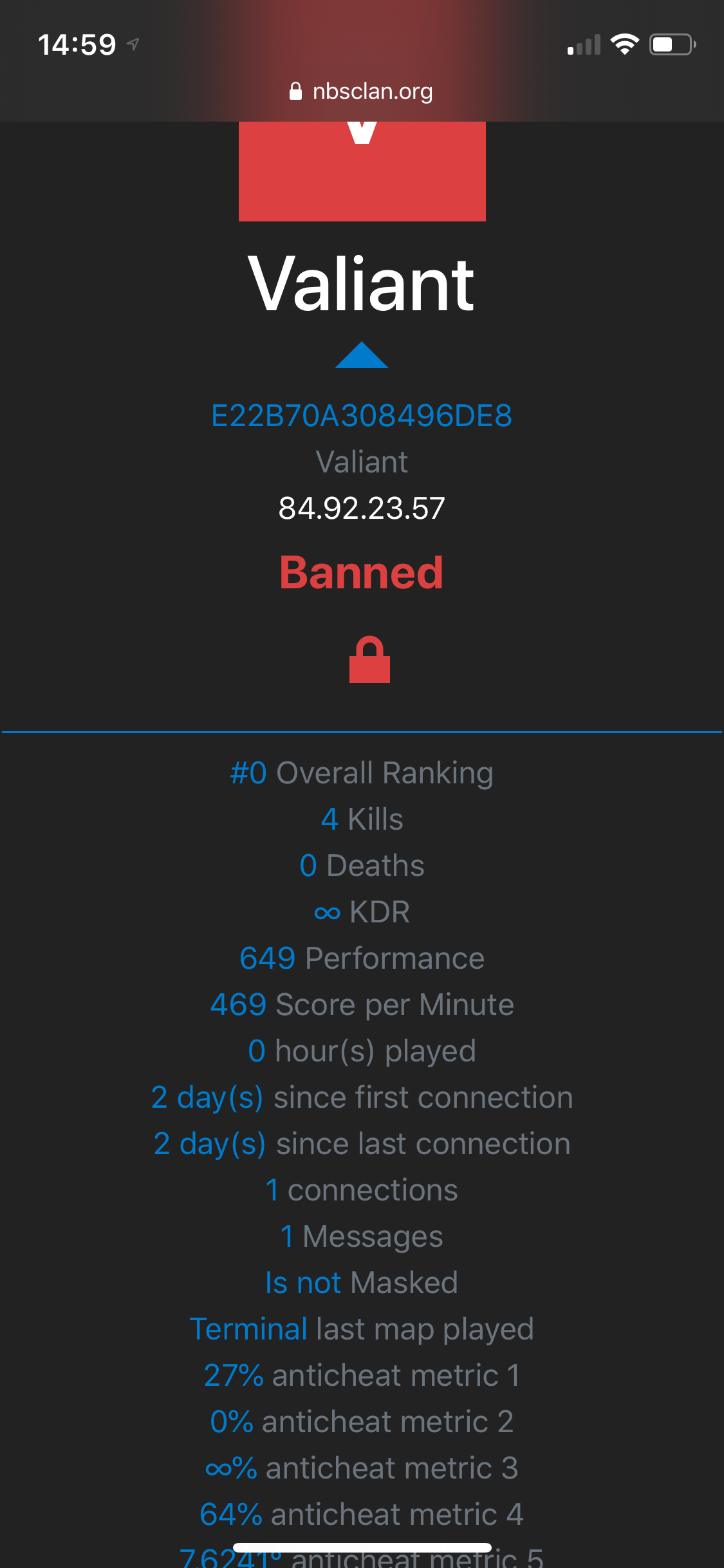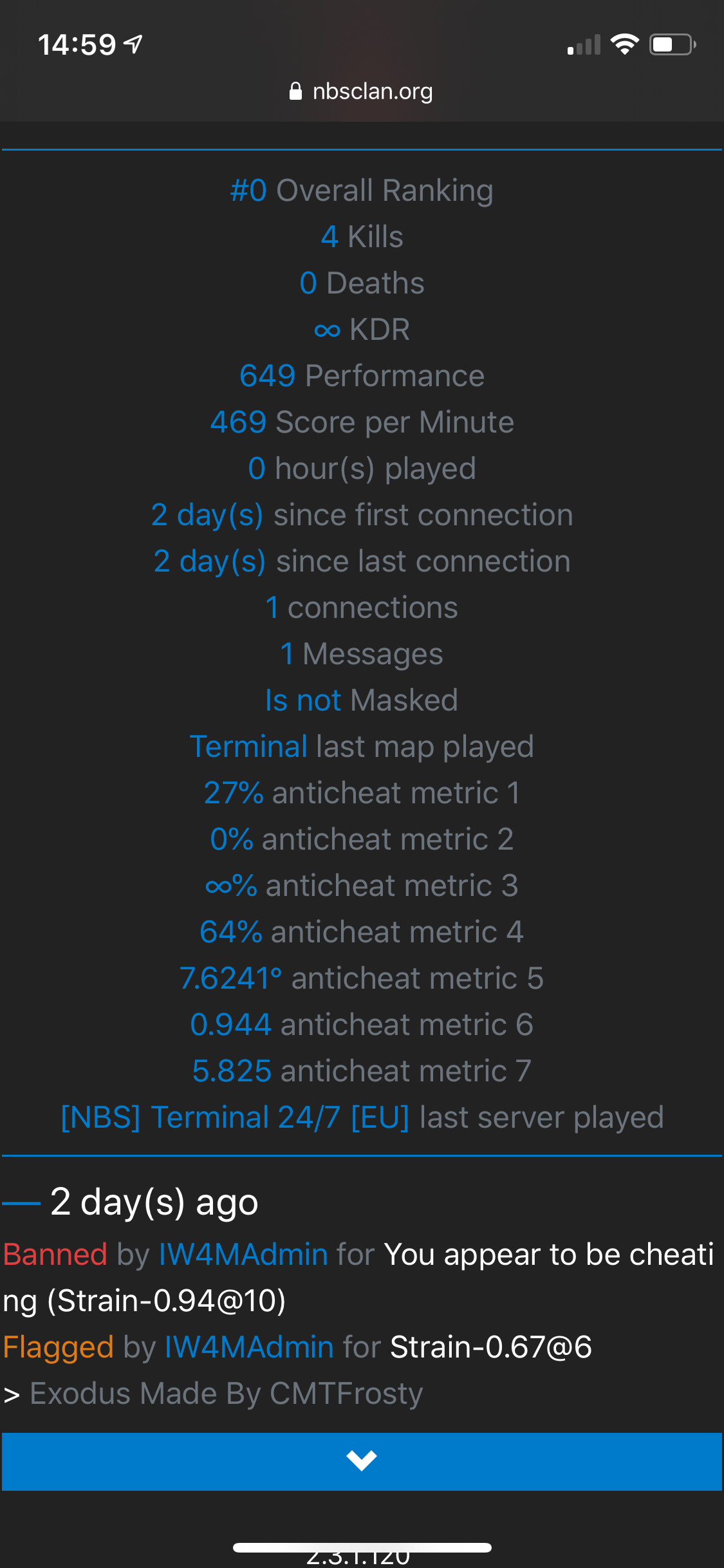 posted in Applications